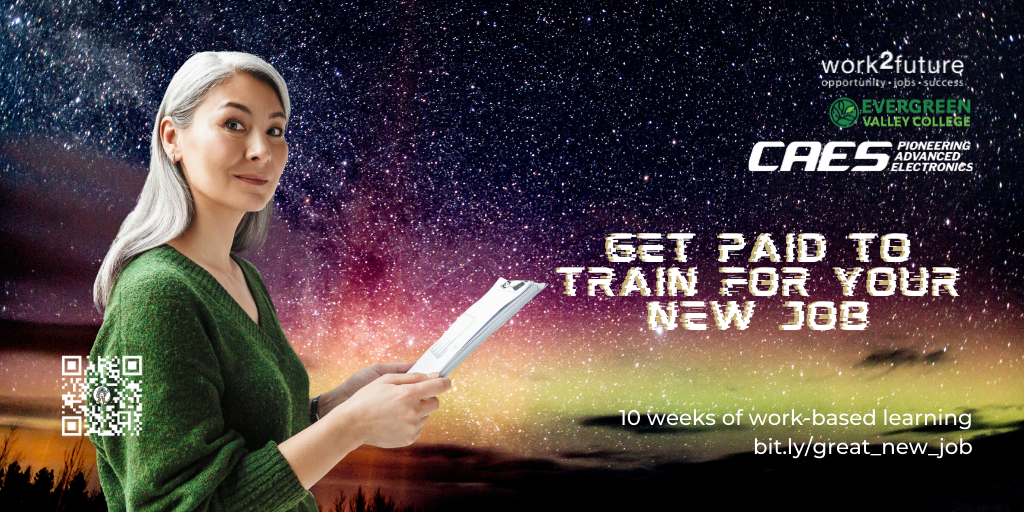 earn+learn 2 employment with CAES and Evergreen Valley College
industry leader CAES has partnered with work2future and Evergreen Valley College to provide a pathway to full-time, permanent, technician-level employment in electronics manufacturing. this program is for people with no prior experience in electronics. program participants who successfully complete the program will be eligible for employment by CAES.
Learn about the program at this informational session and get your questions answered.