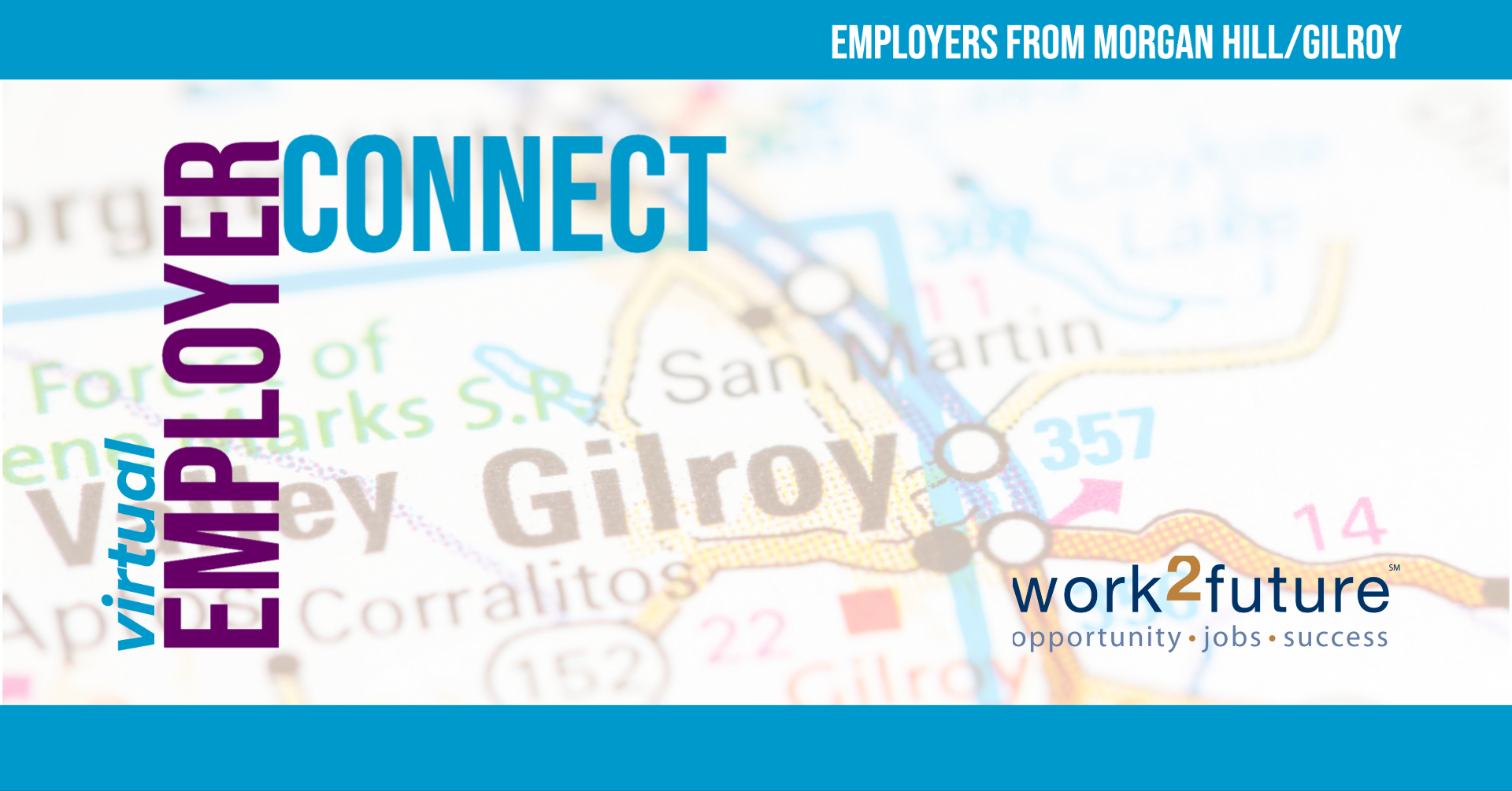 LAST DAY Employer Registration for July 23rd Employer Connect
Highlight your business and connect with local job seekers at work2future's Virtual Employer Connect for South County employers on July 23, 2020, at 9:00 am.
– Spotlight open positions.
– Share tips on getting hired.
– Give job seekers a chance to connect one-on-one.
– Let job seekers know why your company is a great place to work.
There is no cost to participate!
Space is limited; reservations are on a first-come, first-serve basis. If your company is interested in participating, please complete this form before Friday, July 10th [last day to register]
For more information, please contact, Char Marrazzo at 408.706.0626 or cmarrazzo@eckerd.org