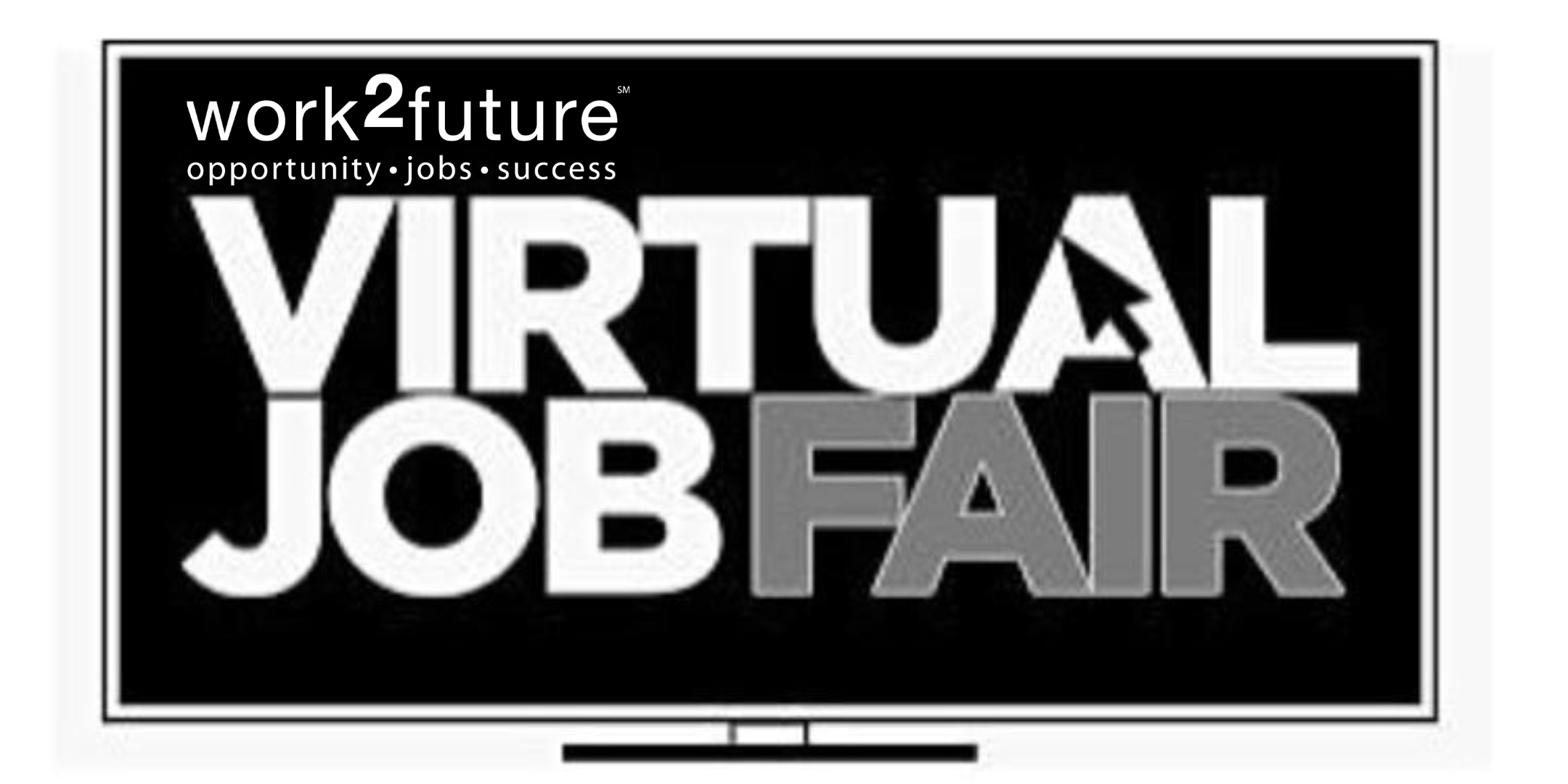 Virtual Job Fair
work2future in collaboration with San Jose City College invites you to participate in a Virtual Job Fair!
You will receive the Zoom conference information via email before the event.
This job fair is free and is be open to SJCC students & the general public. Please see Eventbrite for an updated list of participating employers.
Hourly Schedule
Virtual Job Fair via Zoom
8:00 am

-

9:00 am

Healthcare

CVS Health, Familiar Surroundings, Jay Nolan Community Services , Onēva, Inc., and Power Personnel.
9:00 am

-

10:00 pm

Business/Finance

Accounting Principals, Century 21 Real Estate Alliance, Chase Bank, Comerica Bank, CVS Healthcare, NF Smith & Associates, and Woodmont Real Estate Services
10:00 am

-

11:00 am

Computers and IT

Akima Infrastructure Services, LLC, NPower (Resource), San Jose State University Research Foundation, and Tech Mahindra
11:00 am

-

12:00 pm

Hospitality/Food Services

College Nannies + Tutors, ChildCare Careers, and Levy @ Levi's Stadium
12:00 pm

-

1:00 pm

Advanced Manufacturing

Aerotek, KM Labs, Lawrence Livermore National Laboratory, Manufacture:San Jose, and Slingshot Connections
1:00 pm

-

2:00 pm

Construction/Trades

Acme Pacific Repairs, Inc., Alcal Specialty Contracting, Inc., Avalon Bay, Brailsford & Dunlavey, City of San Jose -Environmental Services Department, Flint Builders, and JEM Management/Wendy's Restaurants
2:00 pm

-

3:00 pm

General Positions/Other

Alameda County Probation Department, Allied Universal, , California Department of Corrections and Rehabilitation, , San Jose Fire Department, San Jose Police Department, UNFI, and US Postal Services