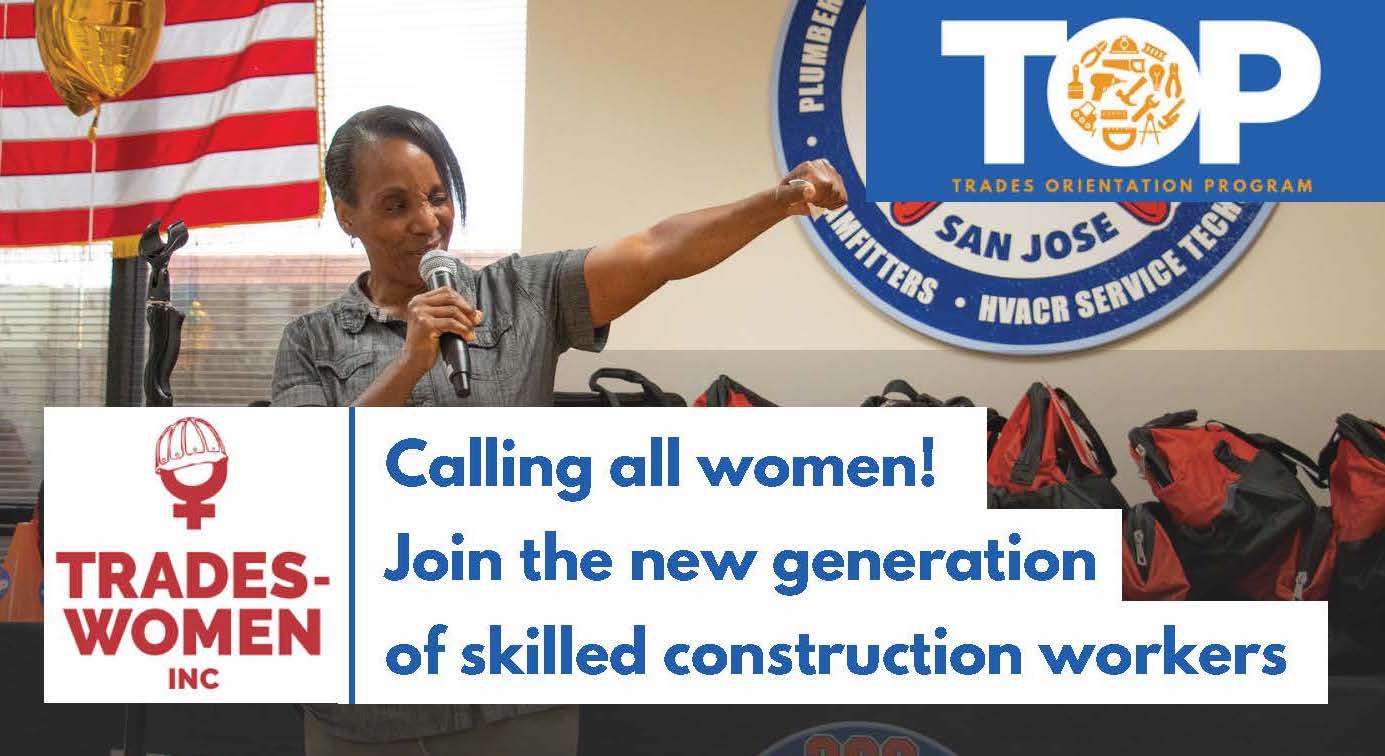 Women in the Trades Orientation
trades orientation program [TOP] is a free one-year program that prepares you to become a working apprentice in one of the high-demand construction trades.
eligibility requirements
• Age 18+ [by start date]
• High school diploma, GED or equivalent
• Basic math skills and willingness to learn
• Live or work in Santa Clara County
• Able to do physical work
• Able to pass a drug test
• Valid CA driver's license [by start date]
• Eligible to work in the United States
• Able to reliably arrive at a worksite by 7 am daily
application procedures
• meet basic eligibility requirements.
• attend a 2-hour orientation session.
• complete an application, assessment, and interview at the orientation session.
• the application process is competitive; completion of an application does not guarantee entry into the program.
the Trades Orientation Program is a pre-apprenticeship class based on the nationally recognized Multi-Craft Core Curriculum (MC3), followed by up to one year of individualized job search training and application support.
in this intensive career exploration program, you will gain exposure to the wide variety of construction trades careers available such as Carpenter, Electrician, HVACR Tech, Roofer, Pipefitter, Plasterer, Ironworker, Sheet Metal, and more. you will learn about the entry requirements for an apprenticeship in each trade and what it takes to successfully apply for the trade of your choice.
there is no cost for the Trades Orientation Program. all books and materials will be provided.
Women, youth (age 18+), U.S. veterans, and underrepresented minorities are highly encouraged to apply.
priority and additional services available for U.S military veterans and CalFRESH clients.