Virtual Career Talks
San Jose Fire and Smith & Associates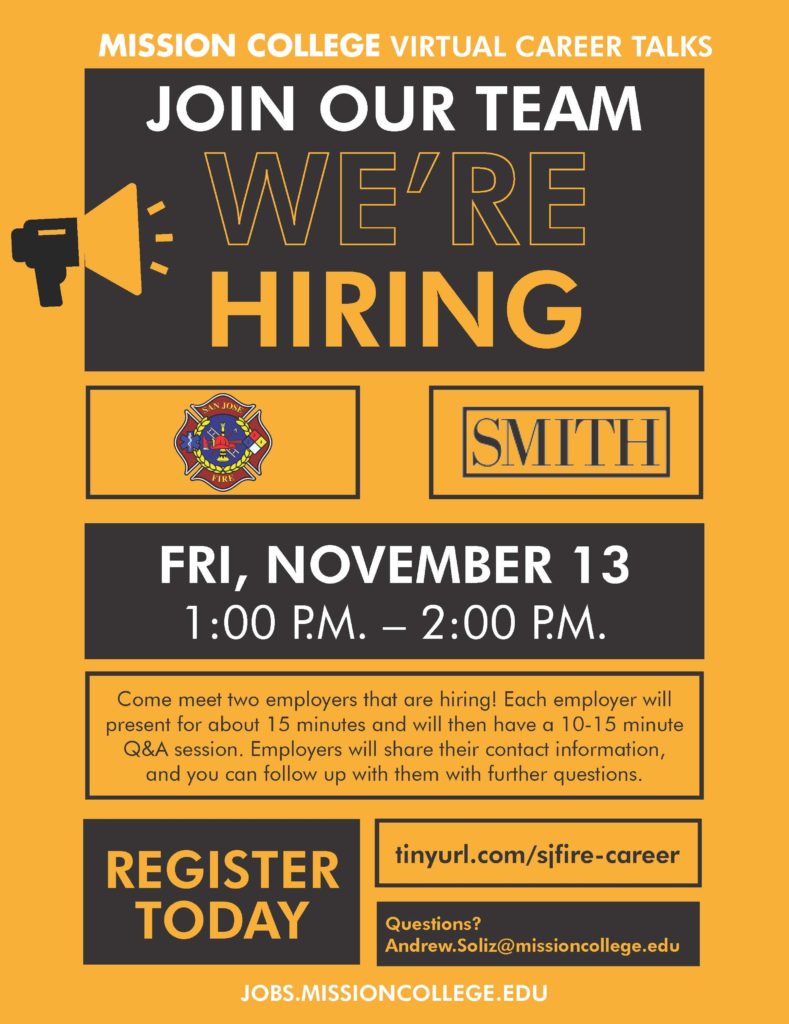 Come meet two employers that are hiring! Each employer will present for about 15 minutes and will then have a 10-15 minute Q&A session. The moderators will take questions from the chatbox.
The employers are hiring for
911 dispatchers
International Account Representative
At the end, the employers will share their contact information, and you can follow up with them with further questions or even a resume!