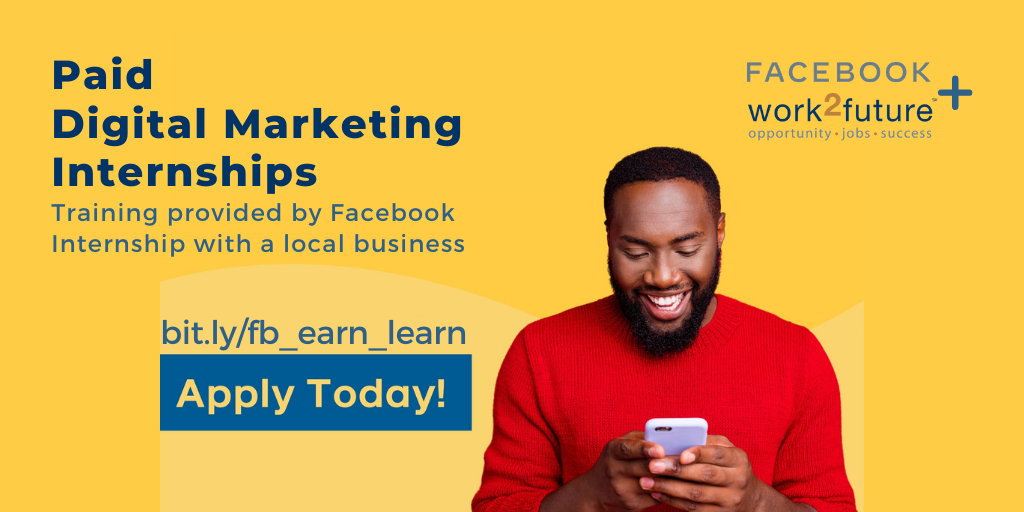 Career Connections | Informational Event
Welcome to Elevate Career Connections at work2future!
powered by Facebook
• Looking for a summer internship that pays competitively?
• Want to develop digital marketing skills?
• Curious to learn about how to succeed in the workplace from a Facebook employee?
• Facebook Career Connections and work2future can help!