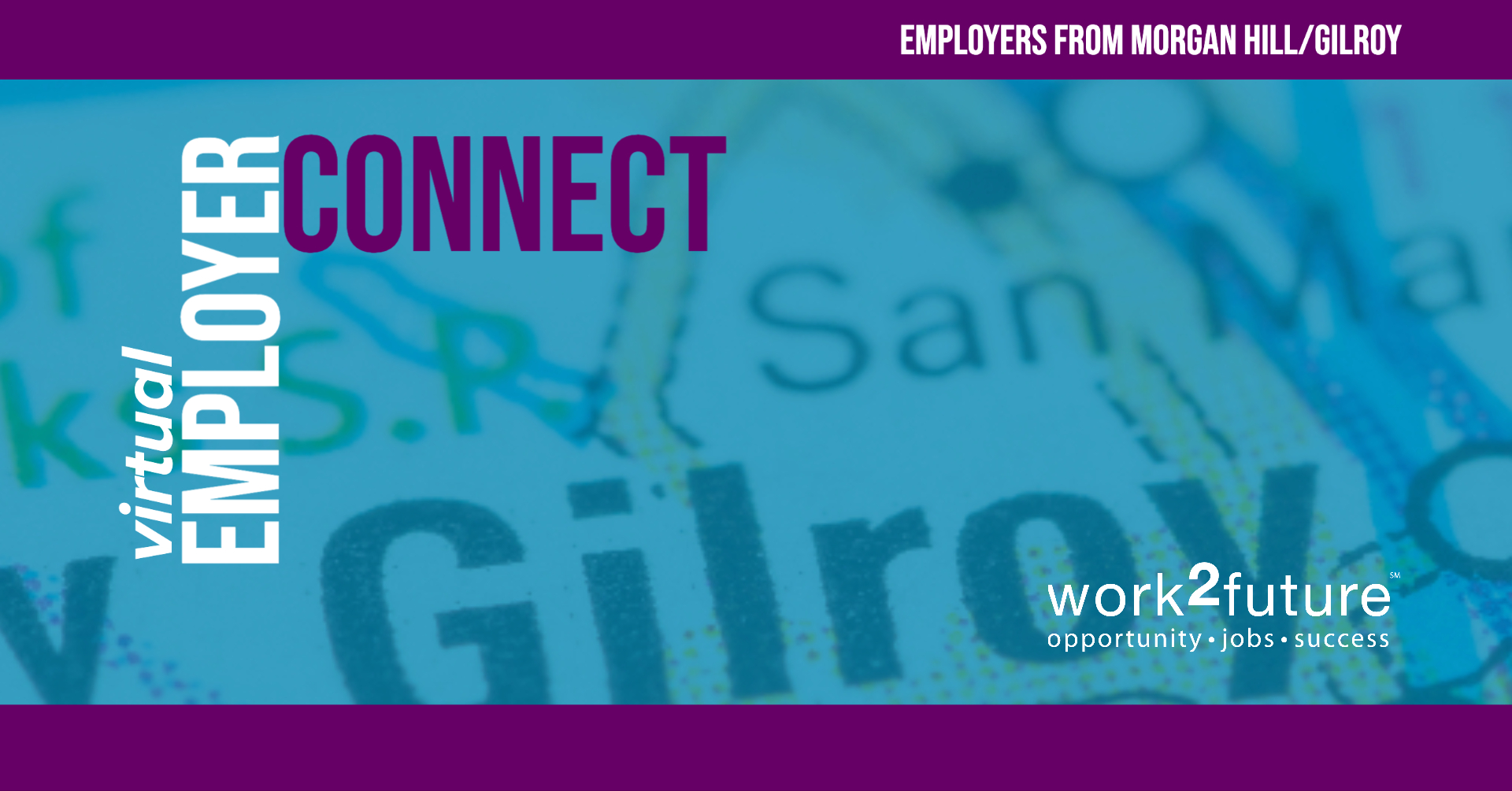 Virtual Employer Connect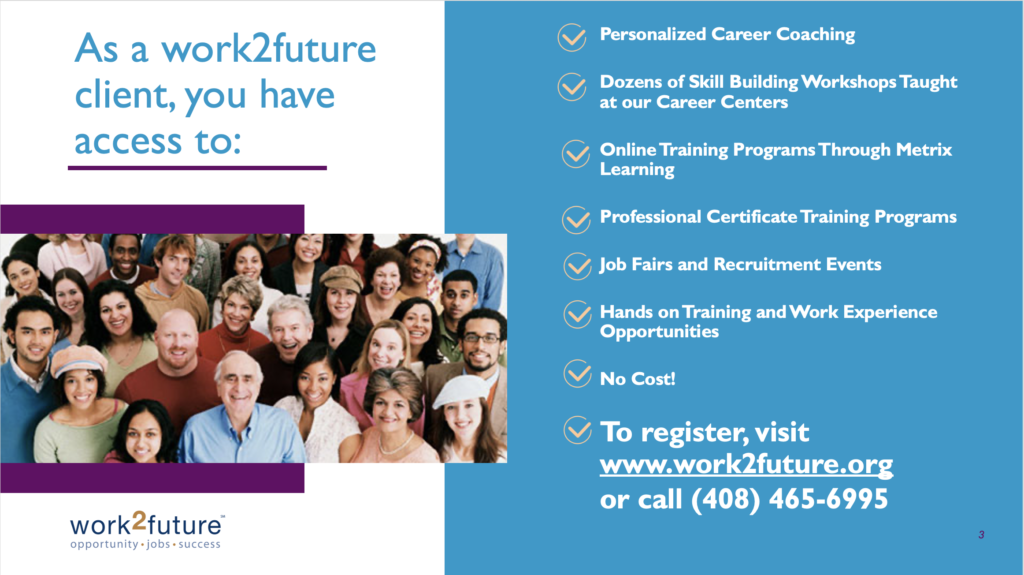 Not an old school job fair!
It can be tough to get your foot in the door with a company. Let work2future be the friend who helped you land your next job.
Employers from the Morgan Hill/Gilroy area will:
– Present employment opportunities they are recruiting for right now.
– Share tips on getting hired.
– Give job seekers a chance to connect one-on-one.
– Let job seekers know why their company is a great place to work.
There is no cost to participate!
The virtual event will be hosted on ZOOM.
OPEN POSITIONS:

Administrative Assistant
Circuit Design Engineer (Analog)
Circuit Design Engineer (Digital)
Class A Driver
Class C Driver
Commercial Office Mover
Customer Service
Foundry Technologist
Mechanical Assembly and Assemblers
Network and Data Center Administrator
Operator
Order selector
PMIC Architect
Reliability Engineer
Signal Integrity Engineer
System Furniture Installer
Verification Engineer
see more jobs on our Jobs Board
Questions? please contact Char Marrazzo